14 décembre 2007
5
14
/

12
/

décembre
/

2007
17:28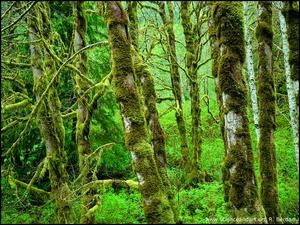 Whilst teeming with a vast diversity of life, Indonesia's lush rainforests are quite simply disappearing -- meaning that its eco-system and climate processes are sorely being affected.
75 percent of the nation's rainforests have already been cut down by loggers wishing to exploit the opportunity to make huge profits feeding the insatiable worldwide demand for timber.


Many of the logging companies act illegally, aided by distributive corruption at every level of bureaucracy.
The area of destroyed rainforests is almost incomprehensibly huge -- an area the size of 300 football pitches is destroyed every single hour, and an area of rainforest the size of the nation of Wales disappears every year.
However once the rainforest has been taken it is soon replaced by thousands of acres of palm oil trees which, once being used merely for the food and cosmetic industries, are now seen to be hugely profitable due to the growing global need for bio-fuels particularly in China, India and Europe.
The palm oil boom is built on the ruins of rainforests that will never return.
Put simply, Indonesia's rainforests and the so-called "lungs of the world" are going up in smoke.