8 février 2008
5
08
/

02
/

février
/

2008
16:13

http://bellaciao.org/en/spip.php?article16576
http://www.eubusiness.com/news-eu/1202230934.7
06 February 2008, 00:08 CET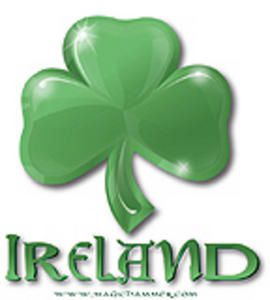 (DUBLIN) - Ireland's foreign minister warned the country's voters Tuesday against rejecting a new EU treaty, saying critics were using the same "myths" as when the country vetoed a former pact.


Dermot Ahern said Ireland, which sent shockwaves when it voted out the Nice Treaty in 2001, could not "turn its back" on the European Union in a referendum on the new, so-called Lisbon treaty, or Reform Treaty, this year.





Ireland, whose long-booming "Celtic Tiger" economy was seen as a model for the benefits of EU membership, is the only state in the 27-member bloc constitutionally bound to hold a popular vote on the treaty.


"We firmly believe that the Reform Treaty is the best option for the union and that it represents a very favorable deal for Ireland, one that we played a major role in shaping," he told the Institute for European Affairs in Dublin.


"Our opponents -- when you peel back the re-branding, re-modelling, re-financing -- are the same old groups, the same tired old interests re-telling the same old myths," he said.


"The extremes of Irish and European political discourse oppose this treaty as they have opposed all such treaties for reasons of dogma and narrow self-interest.


"It's a case of same arguments -- different treaty," he added.


No date has yet been set for the Irish referendum, but most commentators expect it to be held in May or June.


The Lisbon Treaty was signed amid much fanfare in the Portuguese capital in December and aims to prevent decision-making gridlock in the expanding organisation.


An Irish "no" vote in a referendum could topple the blueprint which replaces a rejected constitution to end years of wrangling about institutional reform for the bloc.


Ahern, in one of the first major speeches about alluding to the referendum, listed the advantages which EU membership has brought Ireland, in particular its economic benefits.


"It would not make sense for us to turn our backs on Europe by blocking sensible changes to the functioning of the EU," he said.


"What possible interest could we have in depriving Europe of the capacity to deal with the economic and political challenges of the coming decades? The answer is none."


According to a poll last month, barely one in four Irish people supports the treaty.


Text and Picture Copyright 2008 AFP. All other Copyright 2008 EUbusiness Ltd. All rights reserved. This material is intended solely for personal use. Any other reproduction, publication or redistribution of this material without the written agreement of the copyright owner is strictly forbidden and any breach of copyright will be considered actionable.


http://bellaciao.org/en/spip.php?article16576