17 novembre 2013
7
17
/

11
/

novembre
/

2013
07:13
Mise à jour du 19 novembre 2013
Le dossier contient des articles et des vidéos sur l'Iran publiés dans plusieurs rubriques (Iran, 3e guerre mondiale, propagande, USA, documentaires...).
Internationalnews 19 novembre 2012 La Voix de la Russie Par La Voix de la Russie Le ministre des Affaires étrangères de Russie Sergueï Lavrov a mis en garde contre les projets d'attaquer l'Iran. Selon lui, cette perspective représente une menace très sérieuse. Le ministre a déclaré dans une interview accordée à Rossiïskaïa gazeta qu'à l'heure actuelle il importait de « minimiser la menace d'abus de force » dans les affaires internationales. « Il importe que les grandes puissances n'imitent
[…]
Internationalnews Par Prof. James Petras Mondialisation.ca, 14 novembre 2013 « Les groupes politiques pro-Israël tels que le AIPAC travaillent avec un financement illimité à détourner la politique américaine dans la région (du Proche-Orient). » Jack Straw , membre (travailliste) du Parlement et ancien ministre des Affaires étrangères du Royaume-Uni. « Les États-Unis d'Amérique devraient lancer une bombe atomique sur l'Iran pour inciter le pays à mettre fin à son programme nucléaire. »
[…]
« Une guerre contre l'Iran déclenchera la Troisième Guerre mondiale » par le PR Michel Chossudovsky
Neocon Washington Think Tank: The US should Provoke Iran into "Firing the First Shot"
---
«La Syrie est une tête de pont pour une agression contre l'Iran» entretien de Joëlle Penochet à La NR
---
Internationalnews Entretien réalisé par Chérif Abdedaïm, La Nouvelle République du 14 janvier 2012 En dépit de la focalisation de l'actualité sur l'Iran, la Syrie demeure sujet à préoccupation de la part des observateurs. Ce pays rétif à l'instauration du Nouvel Ordre Mondial reste est « victime d'actes de terrorisme planifiés et organisés par des puissances étrangères ». Quelle part des services secrets occidentaux dans cette tentative de déstabilisation ? Instrumentalisation de l'OTAN par
[…]
---
L'agression de la Syrie par l'OTAN pourrait déraper en un conflit de grande ampleur Par Gilles Munier
---
Internationalnews France-irak-actualite Destroyer anti-sous-marin Amiral Chabanenko La presse israélienne s'est inquiétée de la présence en Méditerranée de plusieurs navires de guerre russes (1), mais ce n'est rien à côté de ceux qui se profilent à l'horizon (2). Le porte-avions Maréchal Kouznetsov a quitté Mourmansk le 13 novembre. A bord, une trentaine d'avions de chasse et des d'hélicoptères, des missiles à capacité nucléaire d'une portée de 550 km. Le destroyer anti-sous-marin Amiral
[…]
---
On the Verge of An All Out War? Massive Military Build-Up in the Persian Gulf
---
Internationalnews Global Research, July 16 2012 by Ben Schreiner The familiar menace of U.S. war drums have resumed at a fevered pitch, as Iran finds itself once again firmly within the Pentagon's cross hairs. According to multiple reports, the U.S. is currently in the midst of a massive military build-up in the Persian Gulf on a scale not seen in the region since prior to the 2003 U.S. invasion of Iraq. The military surge reportedly includes an influx of air and naval forces, ground
[…]
---
Pentagon Accelerates Carrier Group Deployment To Persian Gulf
---
Internationalnews July 17, 2012 Global Research, July 17, 2012 U.S. Navy will deploy the aircraft carrier USS John C. Stennis and its strike group four months earlier than previously scheduled and shift its destination to the Gulf region, maintaining two carrier strike groups in that area, Pentagon Press Secretary George Little said Monday. The deployment will take place late this summer in response to the Central Command's requirement for an extended carrier presence, Little said. The
[…]
---
US war game foreshadows Israeli attack on Iran
---
By Peter Symonds Details of a recent Pentagon war game, leaked yesterday in the New York Times, underscore the advanced character and recklessness of the Obama administration's preparations for war against Iran. Nominally premised on an attack by Israel on Iran, the conclusion from the exercise was that "the strike would lead to a wider regional war which could draw in the United States and leave hundreds of Americans dead." The two-week war
[…]
---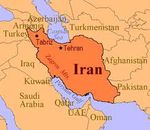 Internationalnews 2 novembre 2011 Mondialisation.ca, Le 31 octobre 2011 par Dr. Ismail Salami L'agenda secret américain pour renforcer son étau sur la république islamique d'Iran a apparemment pris une nouvelle tournure après que le soi-disant complot d'assassinat de l'ambassadeur saoudien aux Etats-Unis Adel al-Jubeir ait fait lever quelques sourcils parmi les experts et les analystes du monde entier. Avec son fort penchant pour pousser à plus d'actions contre l'Iran, le gouvernement Obama
[…]
IPS By Gareth Porter* WASHINGTON, Dec 28 (IPS) - U.S. intelligence has concluded that the document published recently by the Times of London, which purportedly describes an Iranian plan to do experiments on what the newspaper described as a "neutron initiator" for an atomic weapon, is a fabrication, according to a former Central Intelligence Agency official. Philip Giraldi, who was a CIA counterterrorism official from 1976 to 1992, told IPS that intelligence sources say that the United
[…]
Voir le documentaire:The influence of aipac on us foreign policy' (52') Le lobby pro-israël aux Etats-Unis envoyé par Btoux_1979. - L'info video en direct.
Ce qui se passe en Iran nourrit l'imaginaire de nos pays Occidentaux. Les gouvernements et les médias nous disent que l'Iran est un pays islamiste, gouverné par un président antisémite qui ne souhaite qu'une chose : la destruction d'Israël pour probablement prendre le leadership de la région et rassembler les pays musulmans autour de lui. Pour détruire Israël, l'Iran avance vers le nucléaire militaire, fournit des
[…]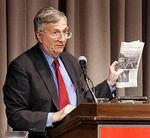 Michel Collon Infos Mardi, 27 Octobre 2009 CASMII Press Selon une interview de Seymour Hersh donné en juillet 2008, les Etats-Unis entraînaient des groupes terroristes pour créer le chaos en Iran et susciter une réaction agressive des Iraniens qui servira de prétexte à une action militaire US. Seymour Hersch - Source: freewilliamsburg.com Dans une interview avec NPR, publiée dans son dernier article du NEW YORKER, intitulé : «Préparer le champ de bataille», le très renommé journaliste
[…]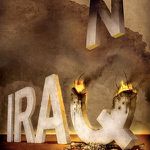 Mondialisation.ca Le 27 septembre 2009 Les maîtres du monde se préparent pour une autre conquête: une guerre contre l'Iran afin de reprendre le contrôle de ce pays. Les nombreux gestes posés récemment en ce sens par les grandes puissances nucléarisées, les Déclarations sur le désarmement nucléaire global dans l'enceinte de l'ONU, les justificatifs pour des sanctions additionnelles invoqués tels que la construction en secret annoncée d'une nouvelle usine de production de combustible
[…]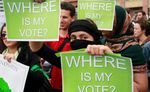 Countercurrent22 June, 2009Vdare.com By Paul Craig Roberts A number of commentators have expressed their idealistic belief in the purity of Mousavi, Montazeri, and the westernized youth of Terhan. The CIA destabilization plan, announced two years ago (see below) has somehow not contaminated unfolding events. The claim is made that Ahmadinejad stole the election, because the outcome was declared too soon after the polls closed for all the votes to have been counted. However, Mousavi declared
[…]
Réseau Voltaire Par Thierry Meyssan La nouvelle d'une possible fraude électorale s'est répandue à Téhéran comme une traînée de poudre et a poussé dans la rue les partisans de l'ayatollah Rafsanjani contre ceux de l'ayatollah Khamenei. Ce chaos est provoqué en sous-main par la CIA qui sème la confusion en inondant les Iraniens de messages SMS contradictoires. Thierry Meyssan relate cette expérience de guerre psychologique. En mars 2000, la secrétaire d'État Madeleine Albright a admis que
[…]
American CIA and British MI6 draw up Operation Ajax. A secret plan to overthrow the democratically elected Iranian Prime Minister Mohammed Mossadeq in order to secure their oil interests and contain Soviet influence. Operation Ajax - Sowing the seeds of blowback Part 2: As nationalism begins to spread through the region the Iranian call to nationalize its oil resources threatens Britains oil interests in Iran and American oil interests around the world. Britain move to prevent the
[…]
Le Monde Diplomatique 13 juin 2009 La République islamique pratique la peine de mort sur une grande échelle, arrête des opposants politiques, torture quelques fois. Les droits de la personne sont violés, comme le rappelle Gary Sick sur son nouveau blog, « Gary choice's », le 11 juin (« Iran's elections - the human rights dimension. »). Les droits des femmes sont souvent bafoués. Et le système politique est solidement encadré par une Constitution qui écarte les
[…]
Arte Du début du siècle à nos jours, le récit de cent ans d'histoire mouvementée de l'Iran. Un documentaire inédit pour revenir aux sources des tensions avec l'Occident. De la découverte de réserves pétrolières au début du XXe siècle à la crise du nucléaire actuelle en passant par le coup d'État américain de 1953 qui réinstalla le shah au pouvoir et la révolution islamique de 1979, le documentaire retrace cent ans d'histoire d'un pays partagé entre religion et révolution moderniste,
[…]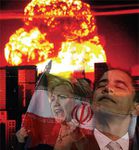 CounterPunch The Politics of Paranoia Trad en français: link The United States is "facing a nuclear threat in Iran" — article in Chicago Tribune and other major newspapers, May 26 "the growing missile threat from North Korea and Iran" — article in the Washington Post and other major newspapers, May 26 "Iran's threat transcends religion. Regardless of sectarian bent, Muslim communities need to oppose the attempts by Iran ... to extend Shia extremism and influence throughout the world." —
[…]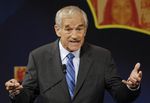 House of Representatives Last week the House overwhelmingly approved a measure to put a new round of sanctions on Iran. If this measure passes the Senate, the United States could no longer do business with anyone who sold refined petroleum products to Iran or helped them develop their ability to refine their own petroleum. The sad thing is that many of my colleagues voted for this measure because they felt it would deflect a military engagement with
[…]
The Real News Archives24 décembre 2007 Based in Sao Paulo, Brazil, Pepe Escobar writes The Roving Eye for Asia Times Online. He has reported from Iraq, Iran, Central Asia, US and China. He is the author of the recently published Red Zone Blues. Pepe is a regular analyst for The Real News. Articles/videos: Iran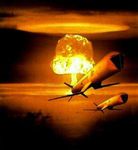 Mondialisation.ca Le 19 fevrier 2009 Israël prêt pour une offensive militaire contre l'Iran Après Gaza, le monde peut-il se permettre de vivre avec un Israël nucléaire? Par Lech Biegalski Source: img.photobucket.com Le 14 février, l'agence de presse australienne The Age révélait ceci : Un haut diplomate israélien a annoncé qu'Israël est prêt à lancer une offensive militaire contre l'Iran afin de l'empêcher de développer des armes nucléaires. Lors d'une entrevue avec The Age, Dan Gillerman,
[…]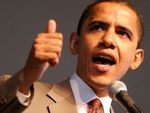 Dennis Ross, le principal conseiller de Barack Obama sur l'Iran mais aussi possible successeur de Condeleeza Rice au poste de Secrétaire d'Etat, a signé un manifeste sur l'Iran qui prône une ligne dure. Tellement dure que, si elle est appliquée, elle provoquera l'entrée en guerre de l'Amérique contre le pays des mollahs. Source: dmiblog.com A l'origine, Ross, 59 ans, est un expert de feu l'URSS, rompu et formé à la Guerre Froide. Il a
[…]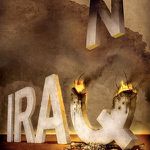 Another War in the Works Does anyone remember all the lies that they were told by President Bush and the "mainstream media" about the grave threat to America from weapons of mass destruction in Iraq? These lies were repeated endlessly in the print and TV media despite the reports from the weapons inspectors, who had been sent to Iraq, that no such weapons existed. The weapons inspectors did an honest job in Iraq and told the truth, but the mainstream media
[…]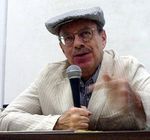 "Change for the poor means food and jobs, not a relaxed dress code or mixed recreation... Politics in Iran is a lot more about class war than religion." Financial Times Editorial, June 15 2009 Introduction There is hardly any election, in which the White House has a significant stake, where the electoral defeat of the pro-US candidate is not denounced
[…]
Le Grand Soir 23 juin 2009 La différence entre les élections iranienne et mexicaine . Protestations massives contre les résultats: ici, pas de fraude selon les médias occidentaux par Jean-Christophe MOURRAT Gouvernements et médias ne désarment pas : M. Ahmadinejad a volé les élections. Pourtant, il semble vraissemblable qu'il ait effectivement obtenu une majorité de voix. Comment expliquer alors le concert d'outrages ? Un coup d'oeil à l'élection présidentielle mexicaine
[…]