4 mars 2008
2
04
/

03
/

mars
/

2008
05:13
Deutsche Welle TV
25 mn 54 s - 5 févr. 2006
Toxic Textiles - Pesticides drench most cotton products, including many we eat.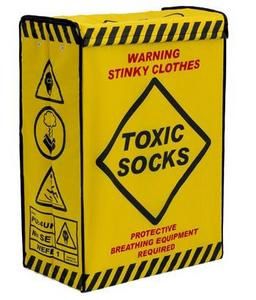 Toxic Textiles? Are the sales personnel of Germany's clothing retailers at risk of being poisoned? The textiles they sell are
contaminated with highly toxic chemicals. The chemical PCP (Pentachlorophenol), which is prohibited in Germany, is applied to garments to protect them during transport to Europe. Other hazardous pesticides used in the cultivation of cotton in Asia have also been found in textiles. A camera crew picks up the trail in India, following the toxic garments on their way to Germany.


Deutsche Welle TV,
Textiles That Poison
It shows people exhibiting neurologic symptoms, as we speak, from exposure to banned pesticides, illegally used in poor countries, in the cut throat pursuit for market share of the world's textile markets. Don't miss it.